"The more I study nature, the more I stand amazed at the work of the Creator." 
- Louis Pasteur (founder of Microbiology and Immunology)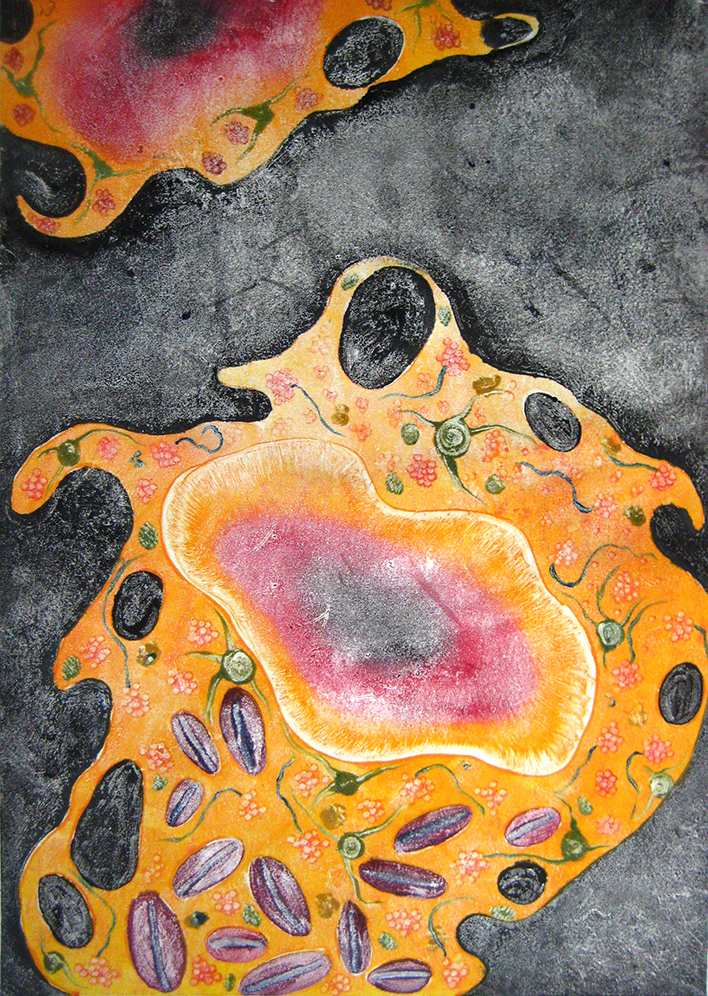 White Vessel of Triumph 15" x 22" Monoprint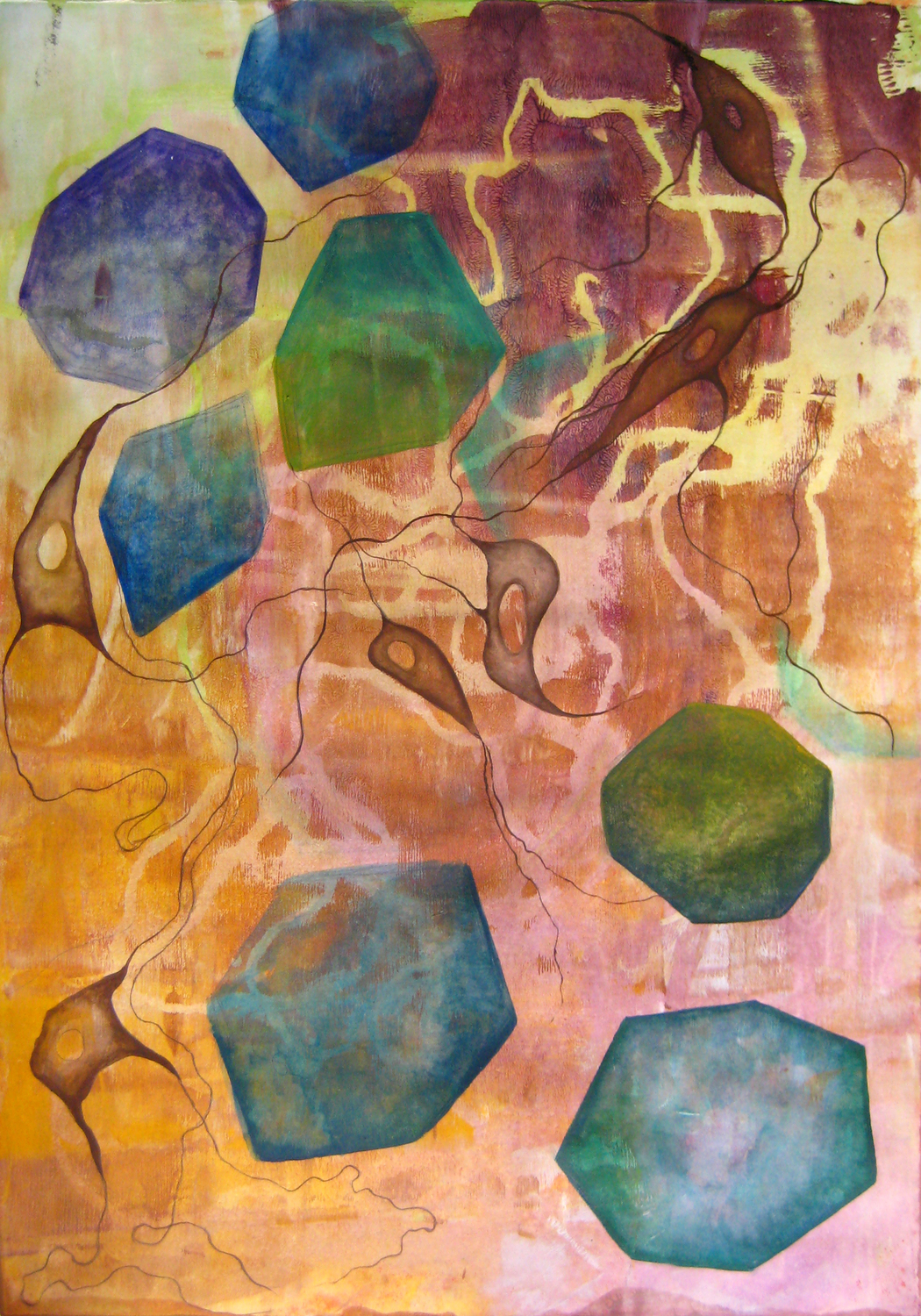 Bridging the Gap 14" x 20" Monoprint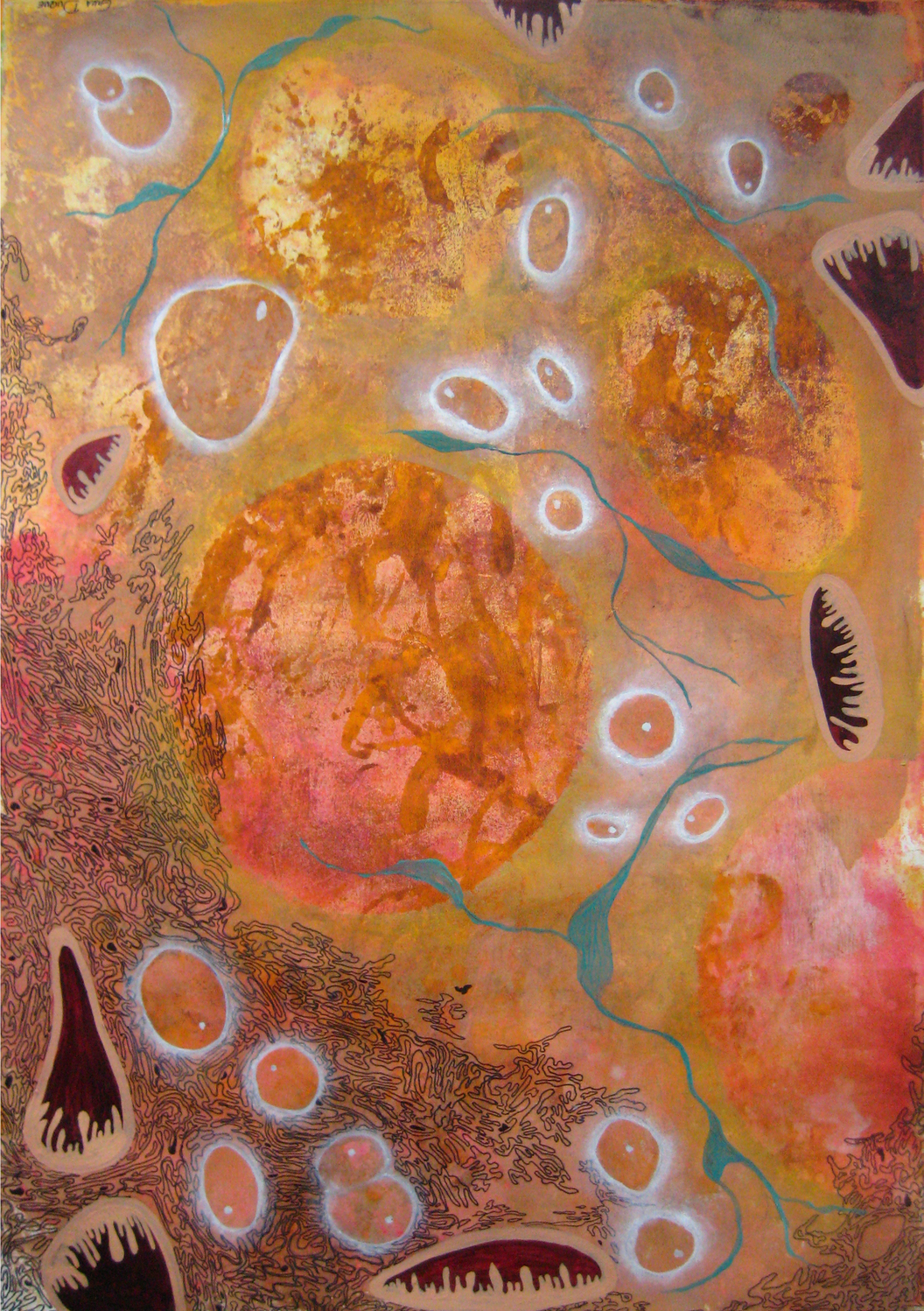 Plasmonic Matter 14" x 20" Monoprint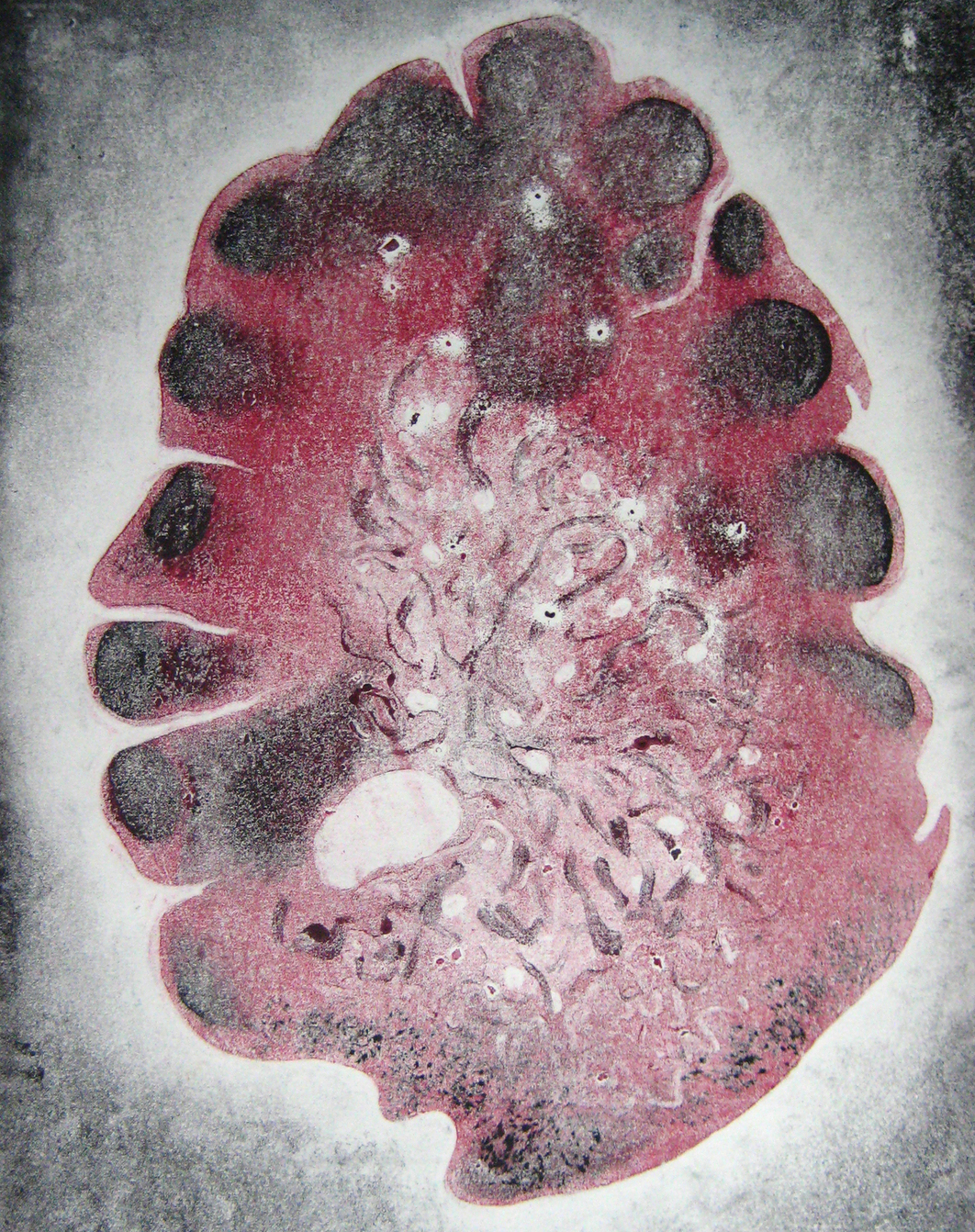 Core of Salvation 15" x 22", 2014 Monoprint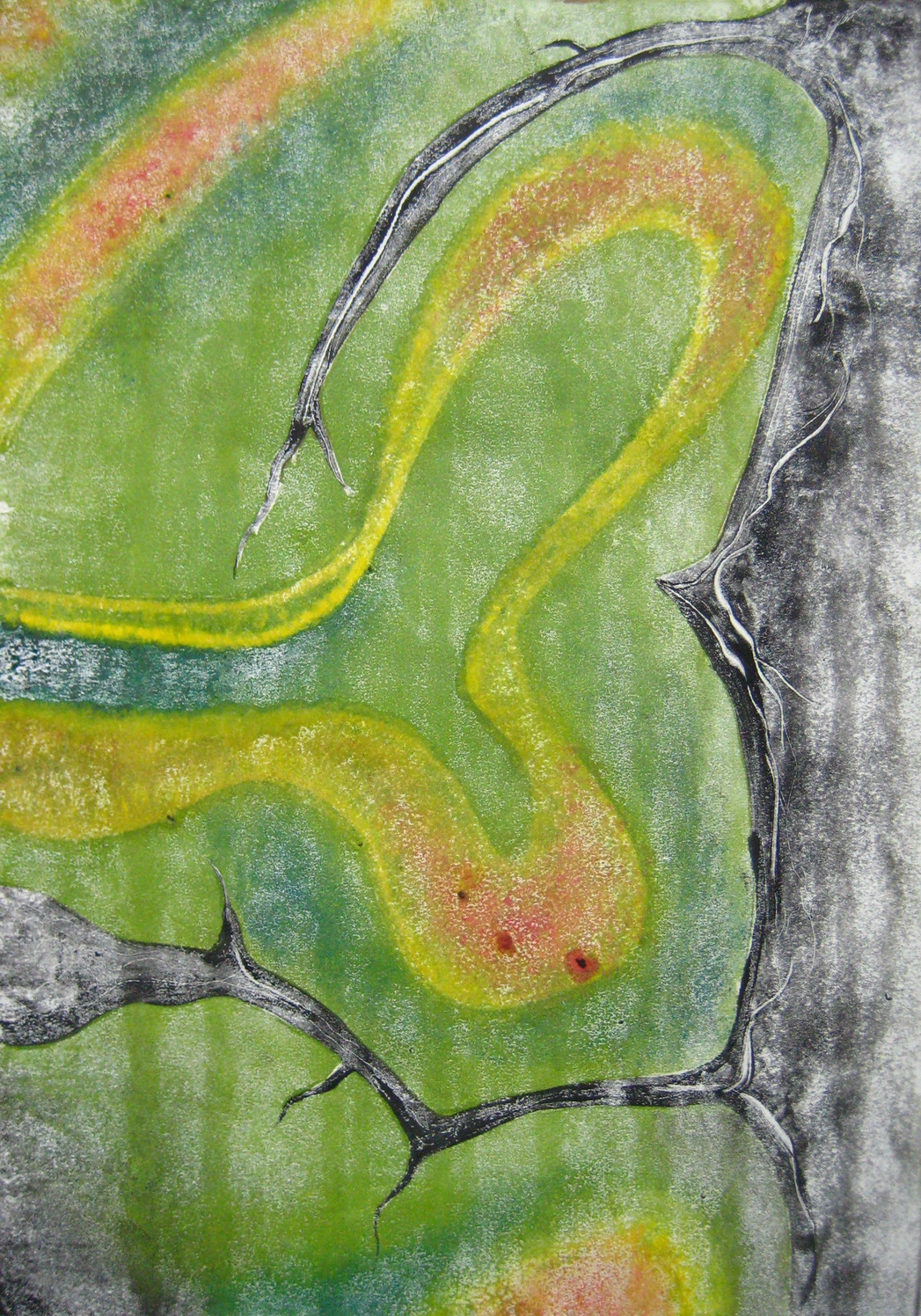 Archaic Melancholy 15" x 22", 2015 Monoprint
Copyright © Gina Jacklin. Content cannot be reproduced without permission. All rights reserved.