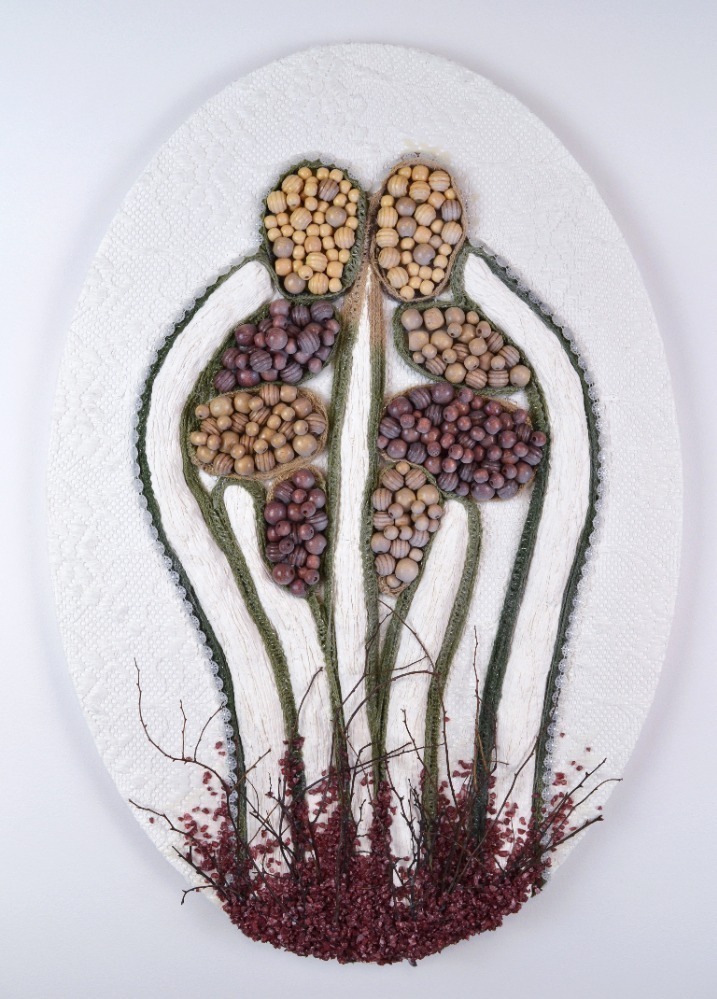 Lamium Stamens (Common Henbit)
Size: 26" x 18" x .75" inches Media:

Lace, yarn, sculptamold, plastic applique edging, wooden beads, decorative stones, twigs, archival spray on canvas.
Original artwork on canvas comes wired and ready to hang. Artwork is signed on the back. More detailed pictures and videos are available upon request.
Copyright © Gina Jacklin. Content cannot be reproduced without permission. All rights reserved.