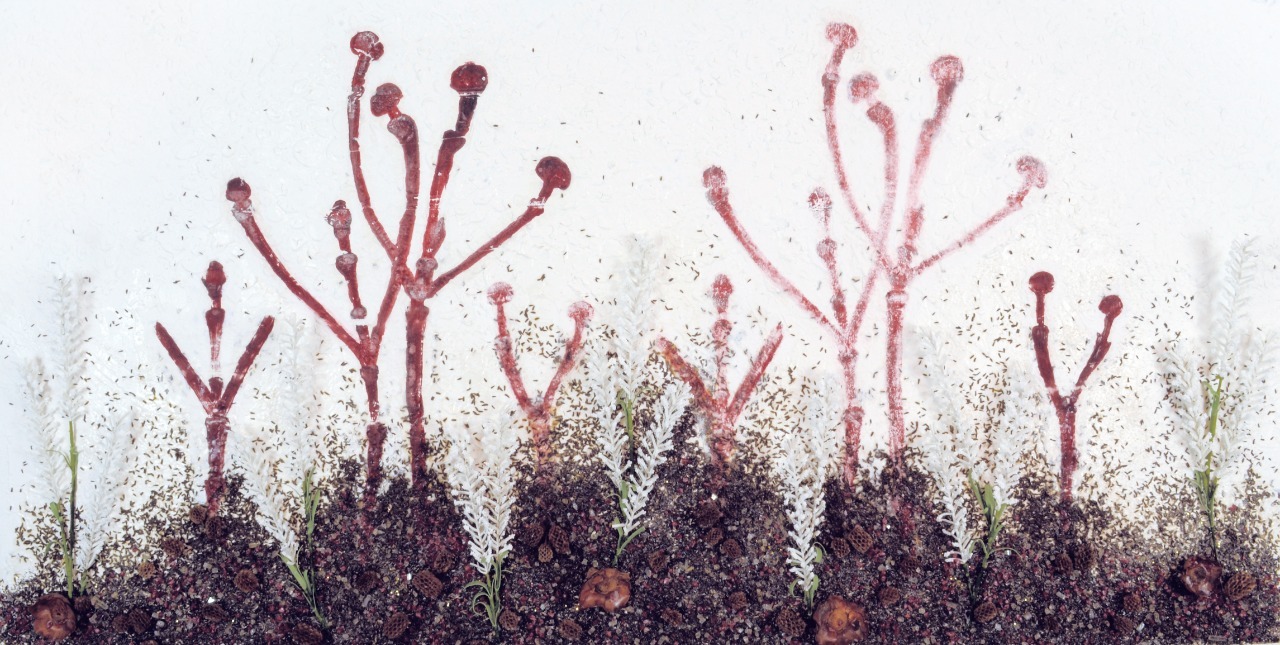 Flowering Dogwood (Mind the Things Above, not those on Earth)
Size: 48" x 24" x 1.5" inches Media: Monotype on tissue paper, gesso, bird seed, glass vase filler, decorative stones, dried plant fibres, decorative flowers, acrylic paint, archival spray on wood panel.
Original artwork on canvas comes wired and ready to hang. Artwork is signed on the back. More detailed pictures and videos are available upon request.