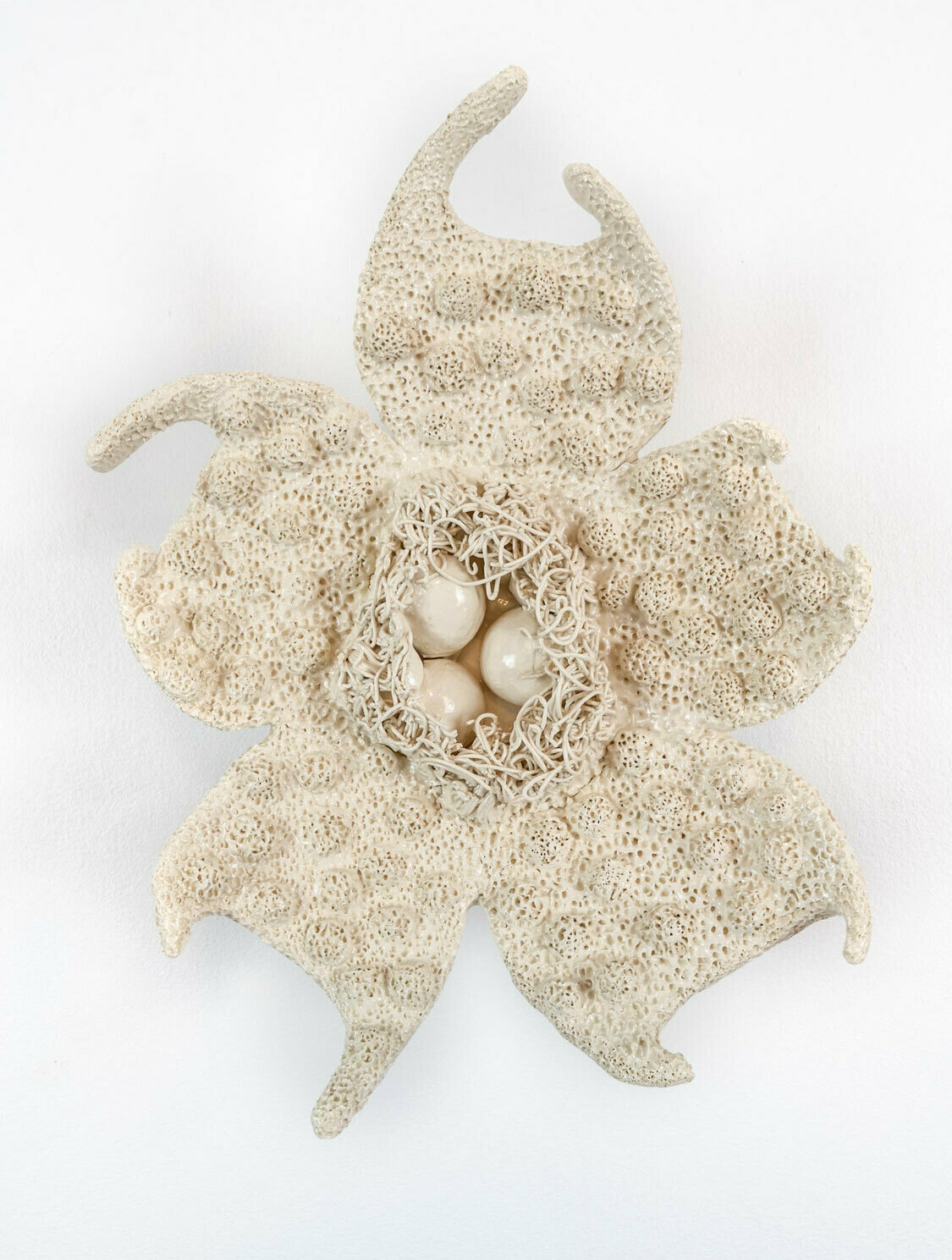 Size: 9.25" x 7" x 3.25" in. Medium: Ceramic
Wall Sculpture inspired by scanning electron micrograph (SEM) of Euphorbia (spurge) flower with nectar-secreting glands.
Each piece has a hole in the back that is fit to sit on a small nail hammered at a 45 degree angle for secure hanging.
Copyright © Gina Jacklin. Content cannot be reproduced without permission. All rights reserved.