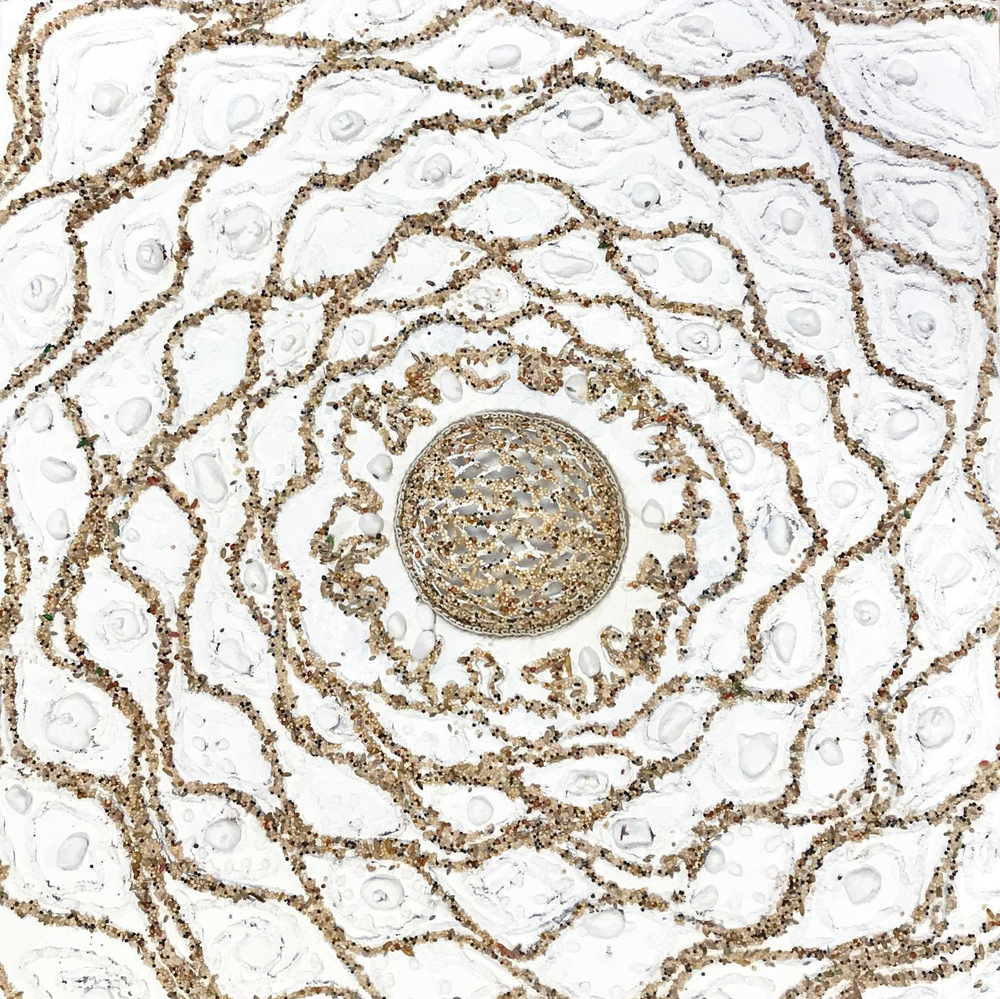 Dahlia (Parable of the Sower)
Size: 24" x 24" x 1.5" inches Medium: Dried bird seed, ornament (centre half dome), stones, silicone, gessoed yarn, acrylic paint, archival spray on canvas.
Original artwork on gallery stretched canvas comes wired and ready to hang. Artwork is signed and dated on the back. Additional detailed pictures and videos of artwork are available upon request.
Copyright © Gina Jacklin. Content cannot be reproduced without permission. All rights reserved.