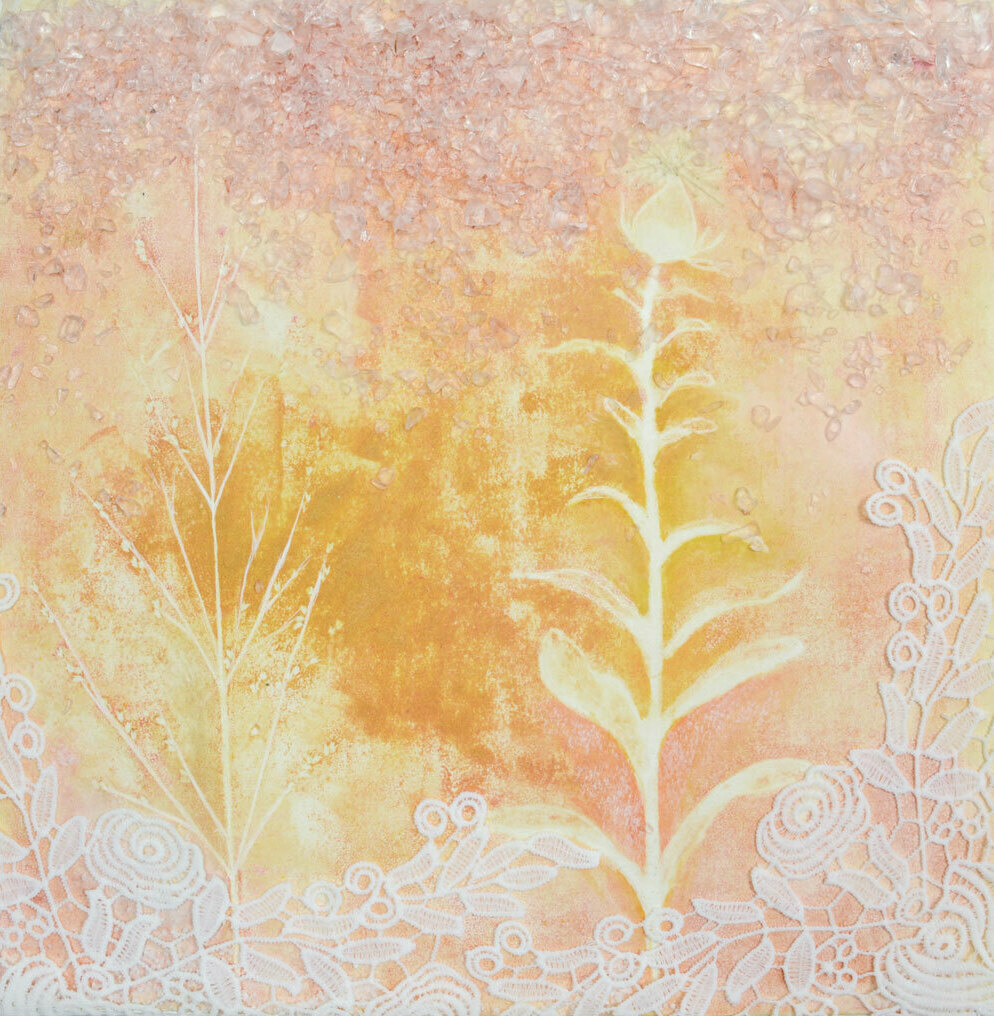 Carthamus Safflower (Hail to the King)
Size: 10" x 8" x .75" inches Medium: Monotype on Fabriano paper, fabric lace, gold microbeads, pearl embellishments, decorative wire on canvas.
Original artwork on gallery stretched canvas comes wired and ready to hang. Artwork is signed and dated on the back and includes a white floating frame with a matte finish. 
Copyright © Gina Jacklin. Content cannot be reproduced without permission. All rights reserved.